Second daughter of a baron—and a little on the mischievous side—Ella Pemberton is no governess. But the pretense is a necessity if she ever wishes to get inside of Wyckhorn manor and attain the truth. Exposing the man who killed her sister is all that matters. Why would the strange, handsome lord murder his own wife?

Lord Sedgewick knows there's blood on his hands. Lies have been conceived, then more lies, but the price of truth would be too great. All he has left now is his son—and his hatred. Yet as the charming governess invades his home, his safe cocoon of hate begins to tear away. Dare he think himself capable of love? And will Ella, despite the lingering doubts of his guilt, fall in love with such a man? Or is she falling prey to him—just as her dead sister?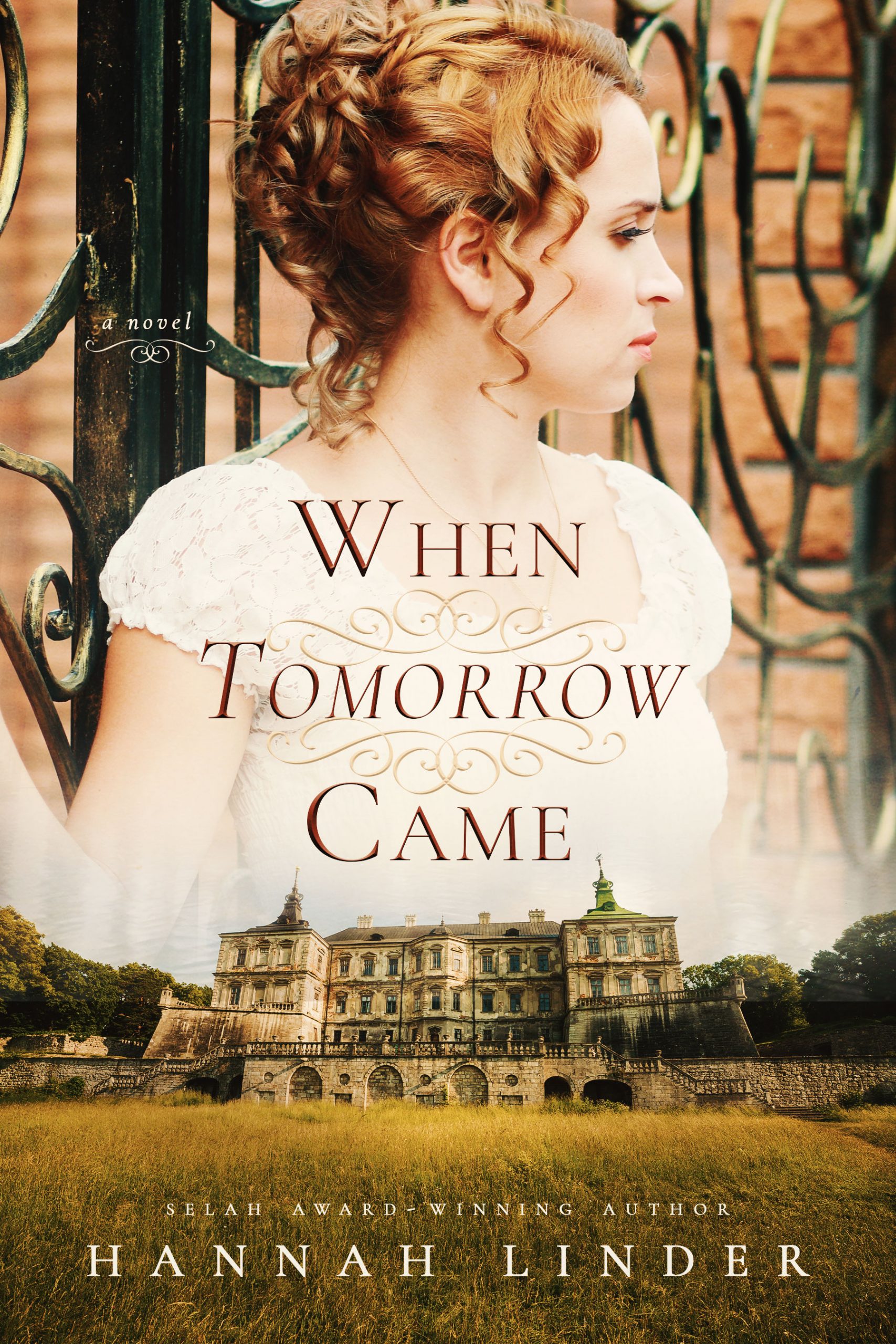 Two urchins alone in the streets of London. A day of sudden upheaval and tragedy. One burning, aching hope for tomorrow…

When brother and sister Heath and Nan Duncan are separated, the remainder of their bruised, frightened childhood is tossed into two different worlds. But when the ship finally returns with their long-awaited papa and the grown siblings are finally reunited, tomorrow is at last on the horizon.

Nothing is ever quite as it seems, though. Dangerous catastrophes unfold, an unwanted match is demanded, and the line between friendship and love begins to blur. Are Nan and Heath fools to imagine happiness has found them at last? Or is their dream of tomorrow only plunging them deeper into hurt?
The accidents are not a matter of chance. They are deliberate. As English gentleman William Kensley becomes aware of the danger at Rosenleigh Manor, he pleads for truth from the only man he can trust—until that man is murdered.

As the secrets unfold into scandal, William's world is tipped into destitution—leaving him penniless and alone. His only comfort is in the constant love of Isabella Gresham, but even that has been threatened. When a hidden foe arises from their acquaintances and imperils Isabella's life, will William be the only one willing to rescue her? And even if he saves Isabella from her captors, will he still have to forsake her heart?
"Hannah Linder will grab hold of you and never let go. Her stories and characters are genuine, and I wasn't prepared for the lack of sleep. I just wasn't able to set her heartwarming book down."
"[This] author has a marvelous way with words—I'd say that's what it comes down to.
I was completely blown away. Her books never cease to amaze me."