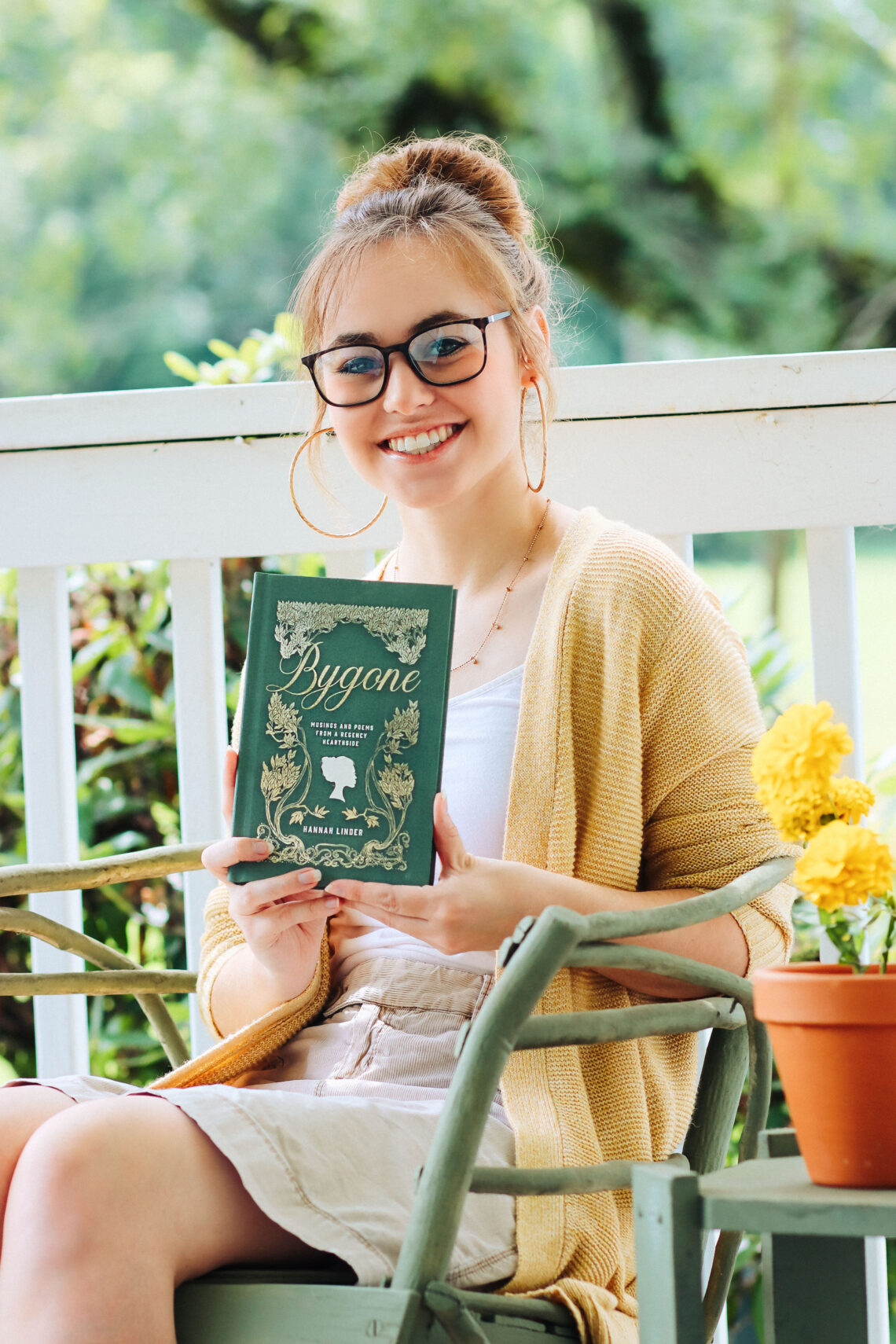 First Non-Fiction Release!
"Bygone" is the messy notes I scrawled on notebook paper by the quiet lakeside. Or the tears in my pillow at night. Or the nameless joys that race through me, too complicated to tell anyone, only explainable through the whimsical outlet of words.
These are my thoughts. All the ones that flood like madness. All the questions with no answers. All the sentimental aches, the deepest desires, the parts of me seldom anyone sees.
Some are still fictional. Made up stories or emotions or dreams. But others are rawly my own. I guess the fun in reading this will be wondering which is which.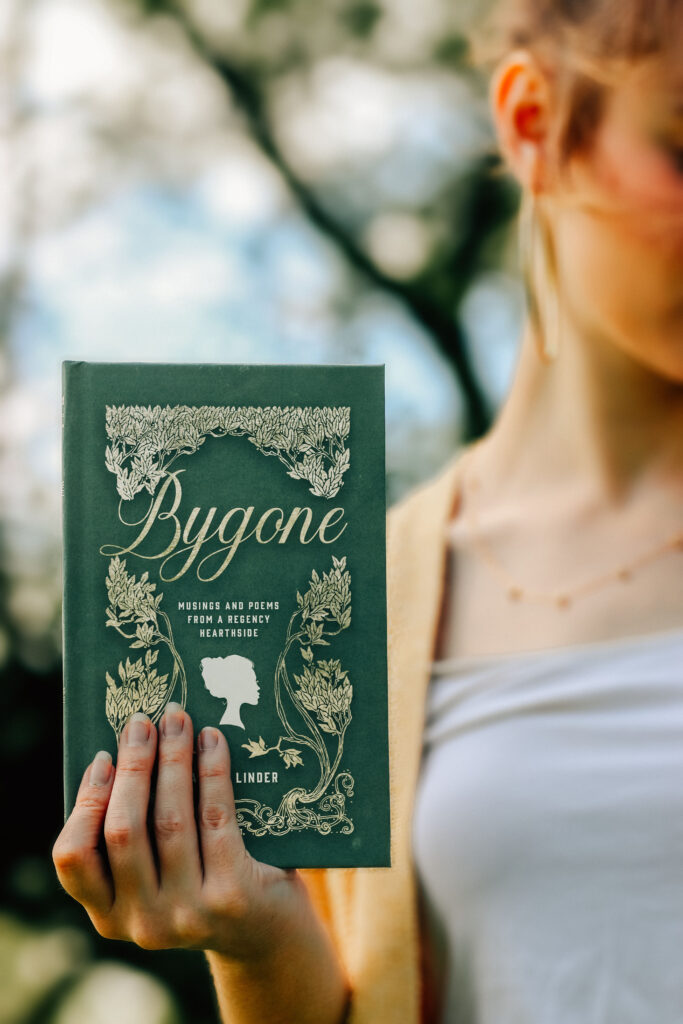 ---
"In 'Bygone: Musings and Poems from a Regency Hearthside', Hannah Linder offers elegant, heartfelt verses for the discerning Regency soul. As words dance delicately across the page, you'll soon hear the gentle rustle of silk and the subtle murmur of voices as you step back through time to the beauty and romance of a bygone era."

—Rachel Dodge, author of "Praying with Jane: 31 Days Through the Prayers of Jane Austen"
---
"Bygone" is a Modern, Regency-Esque Love Poems from a Regency Novelist.
Enjoy this hardback collection of whimsical thoughts and poems, perfect for fans of Jane Austen.