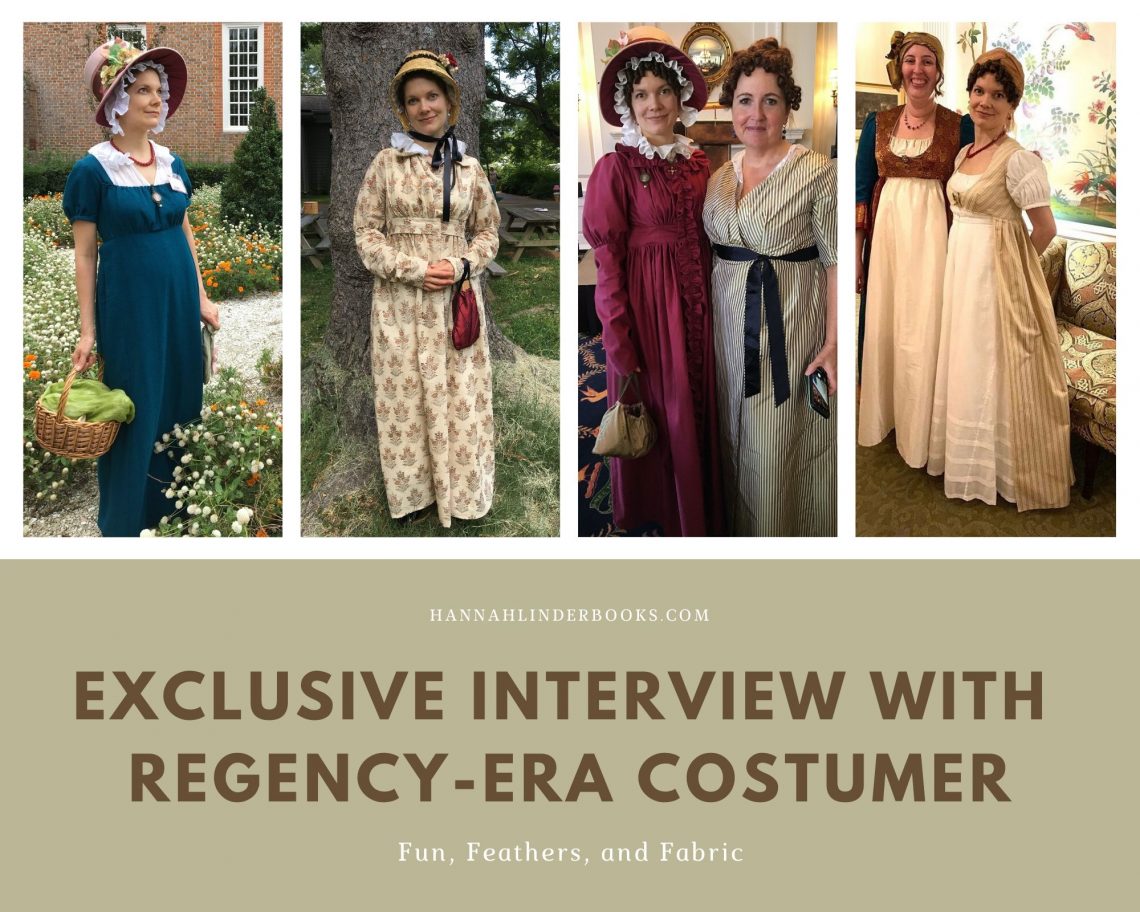 Exclusive Interview with Regency-Era Costumer!
Welcome, Carrie Wright—and fellow Jane Austen fan—to my blog here at Hannah Linder Books! It's so great to have you, and please don't mind us if we stare with dropped jaws at your amazing costumes! They are quite superb. Which is why, of course, you are here.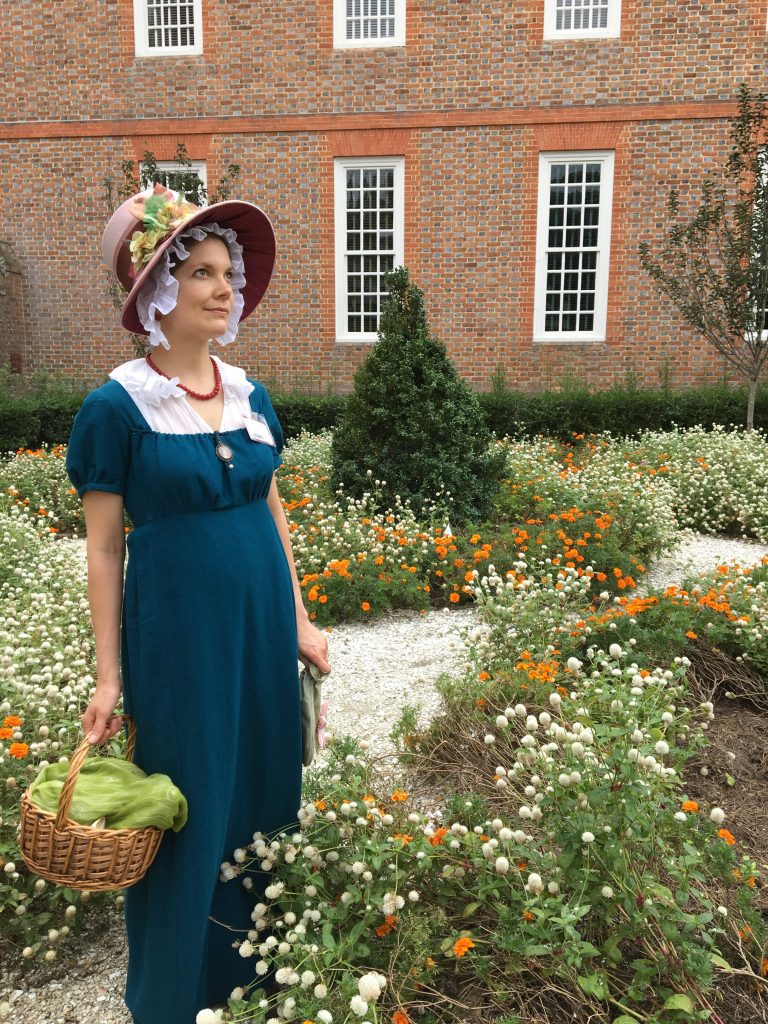 So if anyone out there is interested in learning how to put together an incredible, authentic Regency costume, join Carrie and myself in this dazzling, ten-question interview of fun, feathers, and fabric!
Hannah: All right, Carrie. For question number one, how long have you been collecting historical clothing?
Carrie: I have been making my own Regency gowns since I attended the Jane Austen Festival in Louisville, KY in 2012. I was in awe of the gorgeous costumes and became determined to make my own for the 2013 Festival. My historical costuming obsession has snowballed from there.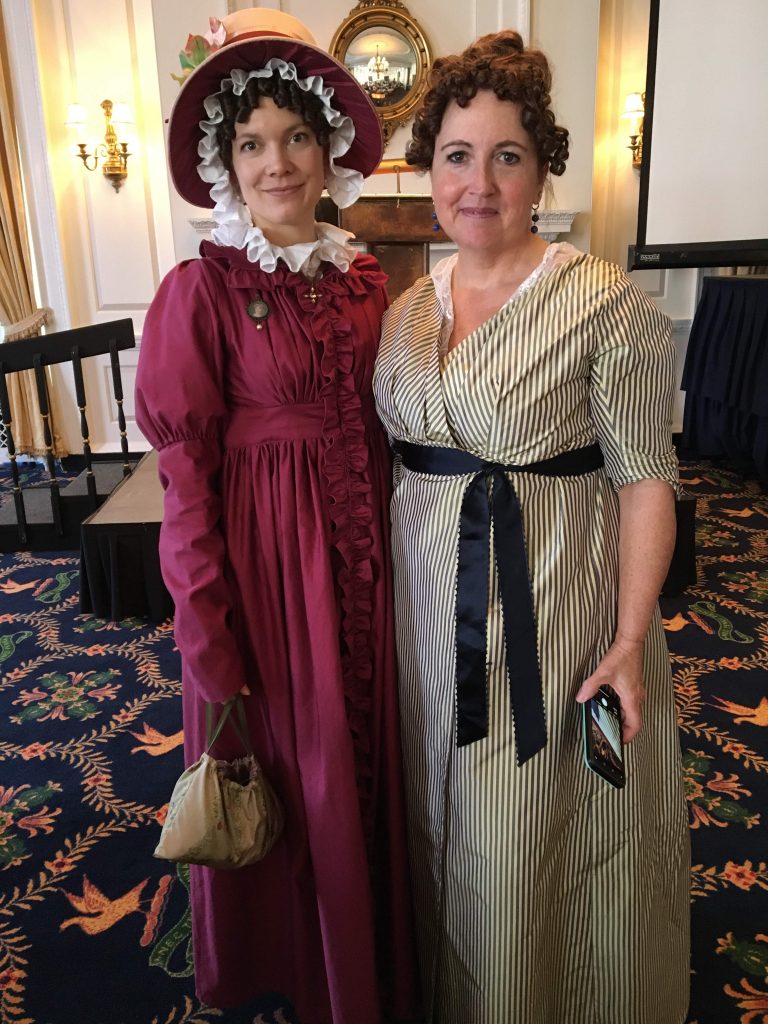 Hannah: When putting together a Regency-era costume, do you wear historical undergarments underneath? Does it make any difference when others never see this?
Carrie: I did not until 2018 when I got fed up with the fit of my gowns and decided to hand-sew my own shift and Regency stays! Even though I don't have a whole lot in the bust region, stays help enormously in creating the Regency silhouette. My petticoat helps with the shape of the gown skirt, and is a must under gowns made of thin fabric.
Hannah: What are your favorite fabrics for a pelisse or gown?
Carrie: Silks look gorgeous but tend to be more expensive, more difficult to care for, more annoying to sew, and trap heat. My absolute favorite for a summer gown is fine printed cotton—it feels like air and can easily be machine-washed. I have beautiful maroon cotton velveteen curtains from IKEA that I plan on turning into a pelisse!
Hannah: Do you sew your own costumes? Do you design them or use patterns?
Carrie: I sew my own costumes using commercially available patterns that I usually modify to better fit my body. Laughing Moon and Fig Leaf patterns are my favorites for Regency gowns.
Hannah: Where do you get your fashion inspiration? From old Regency-era paintings? Movies?
Carrie: I spend a looooot of time looking at fashion plates and extant gowns but I have yet to try to replicate one exactly. I typically find a fabric or a pattern that I love that is on sale or is from a small business, and then go from there. If I had an unlimited budget I would remake ALL of the gowns on my Pinterest boards!
Hannah: If you could only wear Regency clothing, would you feel uncomfortable? Too hot, perhaps? Or would you love it so much that comfort would be of little consequence?
Carrie: I have spent entire weekends in Regency costume with no to little discomfort, so I think I would be fine—as long as I was not wearing silk in the summer. Eek! Regency clothing is relatively comfortable, forgiving, and easy to move around in compared to eighteenth century fashions. I always wear a Regency costume to work on Halloween (and then get to educate my geology students about Jane Austen!) and to every costumed event that I can, and I have been considering a Regency summer when I'm not teaching face-to-face classes so I can sit in my costumes sewing other costumes! I think it would be an interesting experiment to see how I do in Regency costume while doing things like gardening and walking the dog, and how others would react to a Regency-dressed lady going grocery shopping.
Hannah: Would you prefer a feathered turban or a hat? Which hat style would be your favorite?
Carrie: I wear turbans to balls and other evening events. A turban is a great way to deal with hair—curl a bit at the front and then wrap it in a silk scarf! I don't use feathers unless I know they are from a sustainable source or I get them secondhand (same with fur). I prefer poke bonnets for daywear because they act as a sun shield and provide space for beautiful floral and ribbon decoration! I think Regency bonnets are works of art! ❤️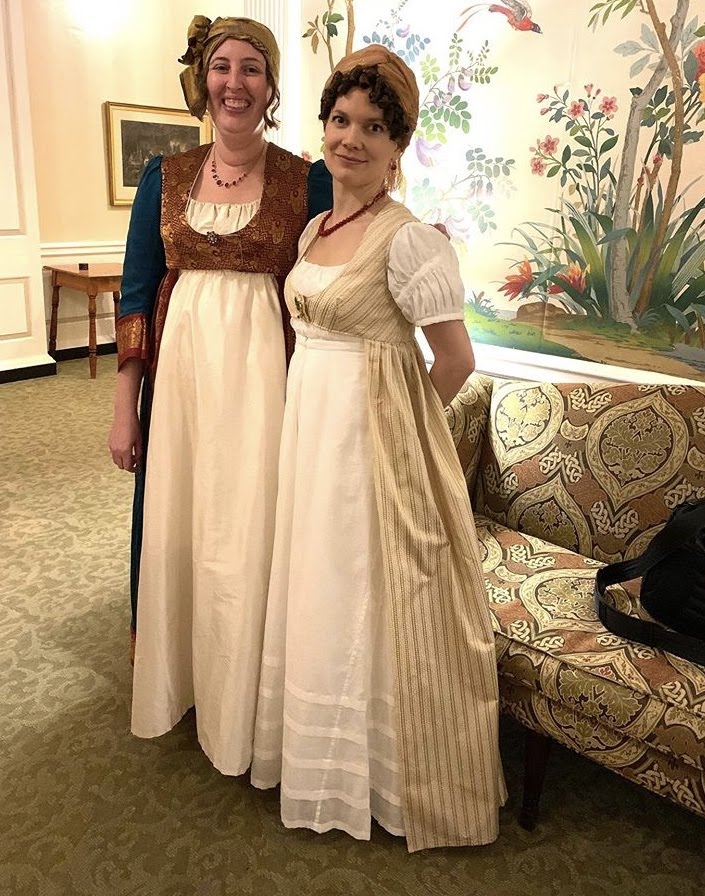 Hannah: Do you find reticules lovelier than modern day purses? What if you had to make the switch?
Carrie: Reticules are adorable but too tiny when you are used to a purse for all of the stuff you *might* need. I shall have to experiment and make larger ones, but if they are too big they look bulky rather than delicate and cute, and can injure your dance partner as you are whirling around. I like hands-free purses in my mundane, not-costumed life, and that is one great thing about eighteenth century women's' fashions—you can tie a "pocket" around your waist before putting on your skirts, and then reach through the petticoat slits to access your possessions. We can't do that with the columnar Regency silhouette, so I often carry a basket where I can stuff my gloves, water bottle, keys, etc.
Hannah: What shoes would you wear to a Regency-era ball, versus the shoes you would wear on a summer-day picnic?
Carrie: I would likely wear my Tevas to an outdoor, not-costumed picnic so I could explore, scamper up rocks, and feel free to go on a spontaneous hike. I wear ballet flats to Regency Balls, and there are many options for cute Regency boots and lace-up shoes that are also historically accurate.
Hannah: And lastly, on a fun note, if you could ask Jane Austen one question, what would it be?
Carrie: This is a hard one! Given my recent TV-watching (while sewing, of course), I think I would ask her: "What were your plans for the major plot points and ending of 'Sanditon'?"
Thank you so much for joining us today, Carrie, and we've all enjoyed your beautiful answers! Also, if anyone's interested in viewing more awesome costumes, follow Carrie Wright on Instagram!